Newminster Middle School is immensely proud and very excited to announce that for the second year running, we have reached the final of Poetry By Heart. This is a National competition, which attracts thousands of entries. The challenge is for pupils across the country, aged between 7  to 18 years old, to learn a poem 'by heart' and through performance and interpretation, deliver it in their own unique way.
Congratulations to Harry, Rowan and Sebastian – Key Stage 2 Freestyle finalists!
Performing 'The Book' by Michael Rosen.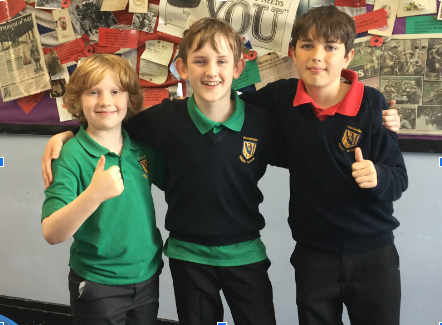 The competition will take place on 19th and 20th June, at Shakespeare's Globe Theatre in London.